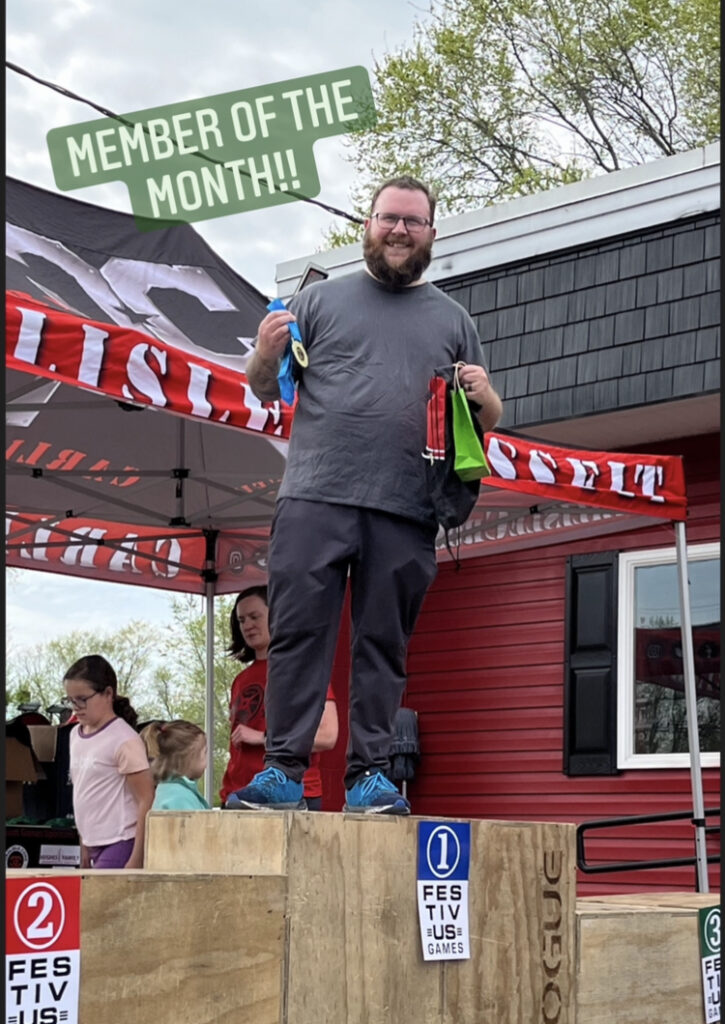 Where do we even start with this guy? His attitude is one we can all aspire to. Every challenge is taken in stride and he is consistently seeking out new ones! His progress over the last few months has been nothing short of incredible and we're so grateful to be a part of it. Let's get to know Eric!
---
Why do you do CrossFit?
I joined because I wanted to get a handle on my health and weight and really needed something new. I love waking up every morning and coming to the gym to push myself a little bit harder than the day before.

What do you do for a living?
I am a production scheduler for a corrugated box plant out in Macungie.
What is your best advice for someone just starting CrossFit?
I would have to say just keep showing up, everyday isn't going to give you a new pr but showing up and putting in the work will always payoff.
What is your favorite kind of workout or movement?
I love any day we are going heavy on something like a deadlift or a squat but I have a new found love for things like the snatch because I know I have so much to improve on and I'm excited to see where I can go with it.
What's your favorite activity/hobby outside the gym?
Getting outdoors and just enjoying nature is always a favorite of mine, or just sitting at home reading a good book will do.