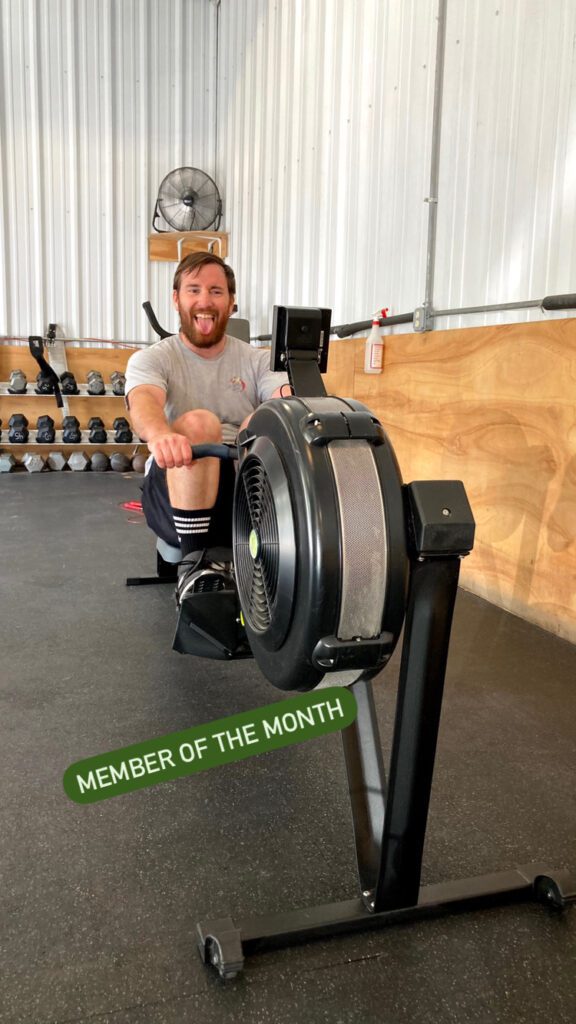 Why did you start CrossFit?
I wanted to go back to the gym, but I wanted to do something different than what I had before. I wasn't sure if crossfit was for me, but I understood the basic principles and thought it could be good. After the fundamental classes, I knew this place was different. Doing it with Emily gives us something to do together which makes it fun too.

What accomplishments are you most proud of?
I love leg day, and run days are always great. I'm proudest of how much I've grown with ability, strength, skill, and confidence. I can't wait to test more limits, break barriers, and keep growing.

What keeps you coming back?
I keep coming back for the challenge each day poses. Whether it is something I'm good or bad at or the people in the classes, there is always a challenge that drives me to do better. I love that I can compete against others as much as myself with each workout. The coaches and the other members are a huge reason I keep coming as well. It's such an awesome community!

What are your favorite and least favorite exercises?
Back squats and dead lifts are probably my favorite lifting exercises. Running is a favorite too. Not a fan of handstand push ups or double unders, but I'll conquer them eventually.