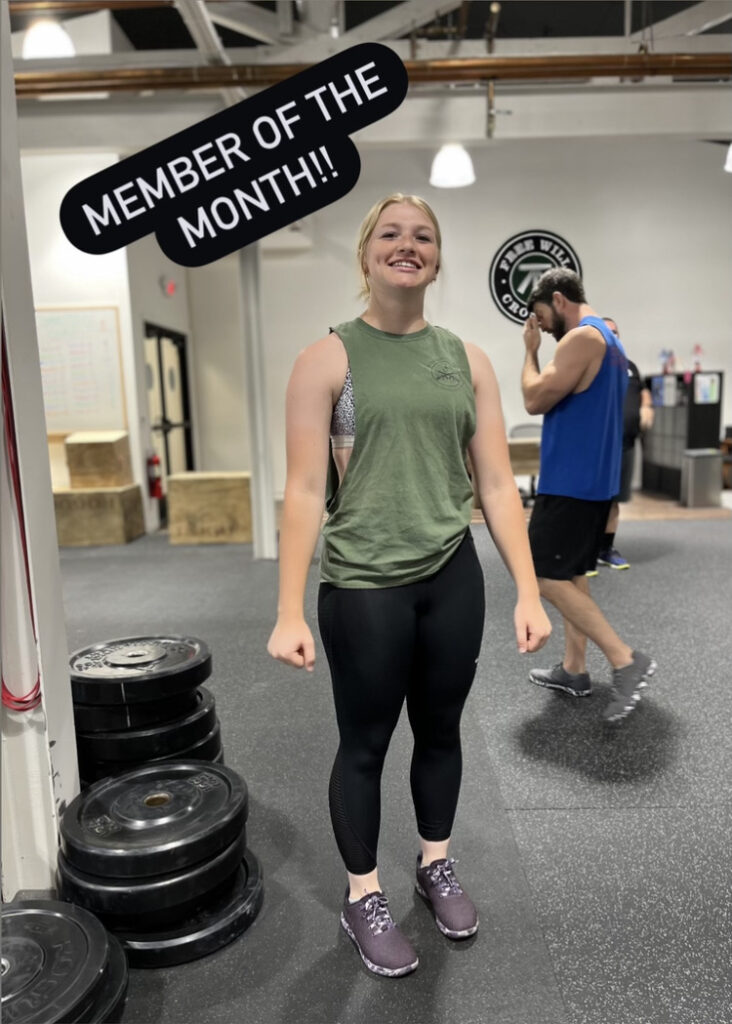 Based on the teens we are lucky enough to work with, baby boomers can stop worrying about "kids these days". Meet Abby! She came to us already an impressive athlete, but was looking for something more from her training. This has been a theme since she joined – MORE. She is so driven and is never scared of a little hard work or trying something new! Let's learn a bit more about Abby!
What made you want to do CrossFit?

I was looking for a full body workout that was different from what I was doing before.
What is your best advice for someone just starting CrossFit?

Just try it, it's a lot less intimidating than you think!
What is your favorite movement we do in the gym?

Hang cleans and front squats
What's your dream job?

I'm not sure yet. Work in progress….
What's your favorite activity/hobby outside the gym?

Playing softball