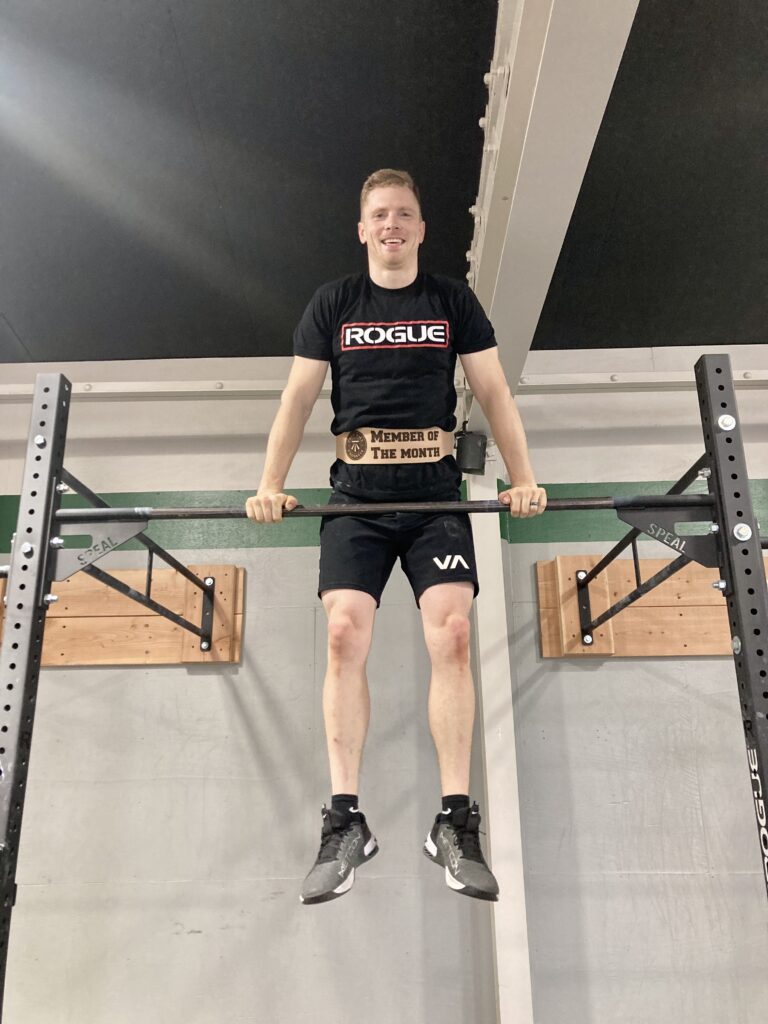 This month, we're recognizing another 9am regular. A deadly combo of grit and humility, Joe wants challenges and has no problem backing off the intensity to focus on quality. He has adopted the CrossFit methodology we preach: mechanics->consistency->intensity and boy has that led to some awesome results! The sky is the limit for this guy and we can't wait to see his list of accomplishments continue to grow!
Why do you do CrossFit?
I do CrossFit for few reasons: First, because I enjoy how well rounded and dynamic the workouts are compared to the isolated exercises that you would do in standard gyms. Second is that I enjoy digging deep and grinding out intense workouts; I am all about pushing and exceeding my limits. Lastly, I continue doing CrossFit because of the community at Free Will. They are like-minded, positive, and genuine people who are great to be around.  
What do you do for a living?
I'm a Certified Welding Inspector. I work in Quality Control for a company that specializes in bridge fabrication. 
What is your best advice for someone just starting CrossFit?
Come in everyday that you can and establish a habit of it. Be open to workouts that you have never experienced before and listen closely to the coaches as they demonstrate the movements. Technique is key for sustainable growth. Most of all, try to have fun and remember that you are not alone on your fitness journey.
What is your favorite kind of workout or movement?  
I don't have a favorite in particular. However, I do enjoy the gymnastics and Olympic weightlifting exercises. I find these to be the most difficult, and I like anything that is challenging.   
What's your favorite activity/hobby outside the gym?
My favorite activity is hiking with my wife and our dog. Other hobbies are mountain biking, fishing, kayaking, and building things (mostly home construction projects).