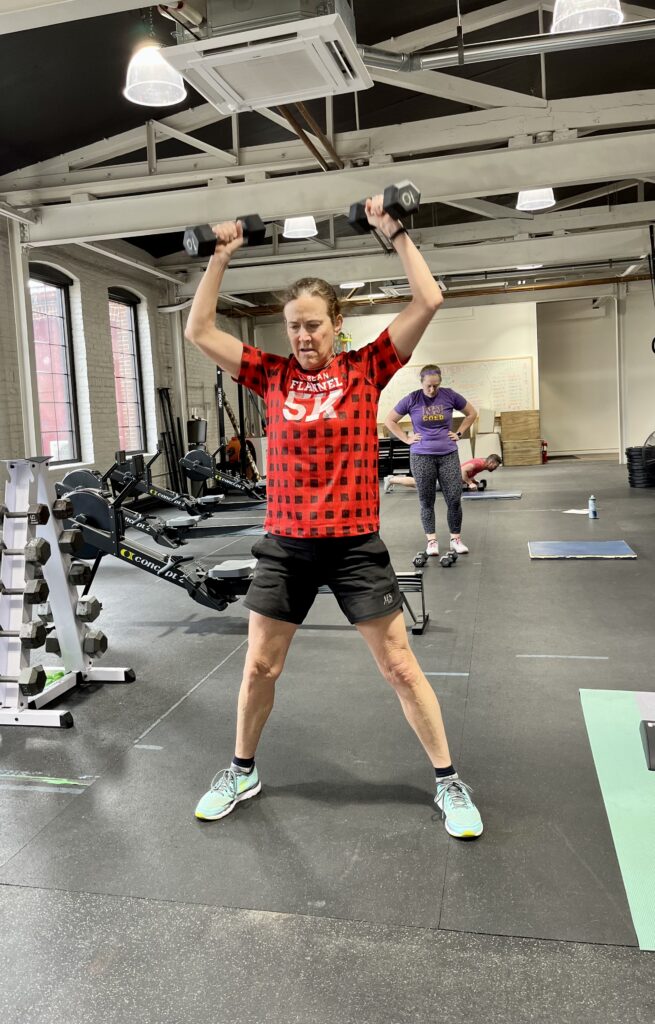 Congratulations Lenni! She started with us a few months ago, but you'd think she's been here for years! Whether it's encouraging other athletes or being a staple at our social events, she's quickly become and important part of our community and we're so happy she chose us for her latest fitness endeavor. Let's learn more about Lenni!
---
Why do you do CrossFit?
After years of mostly swim-bike-run training and a set-back from knee surgery, I was looking for something that would help to maintain fitness, build strength, and provide a variety of challenges. I was also looking for a place with people pursuing similar goals as a good change from solo training.
What do you do for a living?
I'm a very part-time bookkeeper.
What is your best advice for someone just starting CrossFit?
Everyone starts somewhere. Be prepared to look back in a month or two and recognize the improvement. Also, there will be times when you're standing around wondering what's going on. Luckily, everyone there is happy to help:)
What is your favorite kind of workout or movement? 
In what will come as a surprise to no one who knows me, I like competition so the AMRAPs and METCONs that require me to keep pushing and keep going are the challenges I like best.
What's your favorite activity/hobby outside the gym?
I coach the Emmaus High School Fitness Team and the kids are the best part of that. Movies and books are practically hobbies and I still enjoy racing when I can. Not really nailing down a favorite…