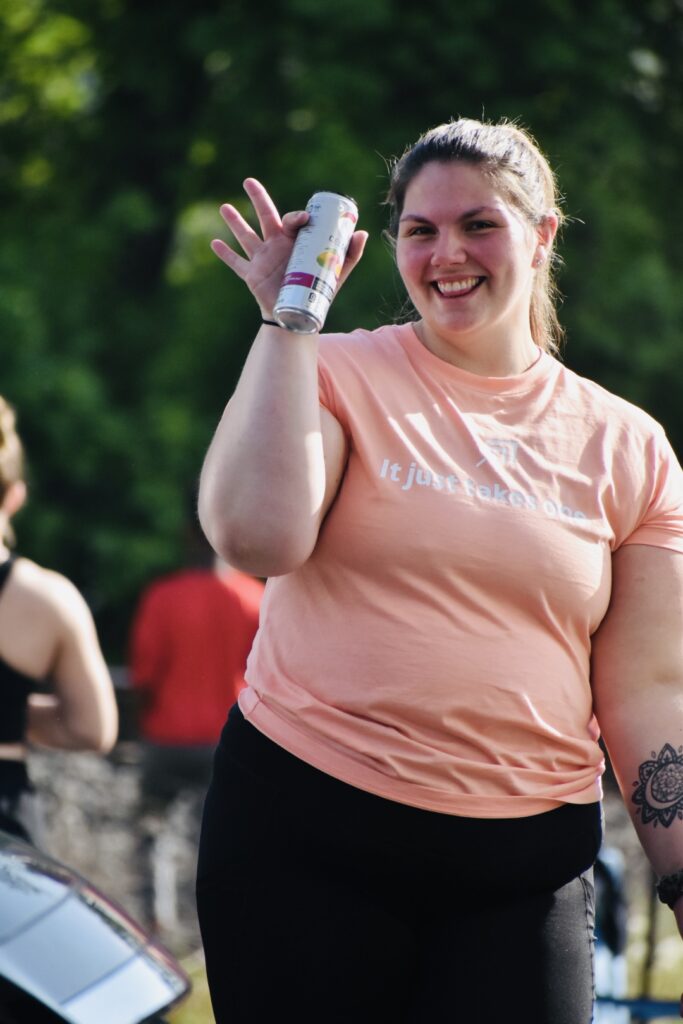 Lauren has been nothing short of impressive since she joined. She came in knowing she was stepping outside of her comfort zone and she hasn't stopped challenging herself since. It's been amazing to watch her keep getting better and her confidence grow. She's been incredibly dedicated, making the committed club several times and she even did her first competition last month! She's made so much progress so far, but the most exciting part is that she's just getting started. Keep it up Lauren! More good things are coming!!
Why do you do CrossFit?
I do CrossFit because I love the workouts, and the people make it feel like a second home to me. The coaches help me if I ever need anything and are always amazing! 
What do you do for a living?
I work full time with adults with disabilities teaching them life goals and advocating for them if need be. I also work per diem in a histology lab. 
What is your best advice for someone just starting CrossFit?
My best advice is keep showing up, keep challenging yourself, and keep pushing. Growth comes from being uncomfortable. I did my first CrossFit competition two months after I signed up and I think it's made me grow more since that day. (Thanks Bien!) 
What is your favorite kind of workout or movement?  
My favorite would have to be deadlifts! I love that it makes me feel strong. 
What's your favorite activity/hobby outside the gym?
When I have time, I try to be outside. I like sports so either baseball or hockey games. I used play softball and volleyball so I'll also try to do that.