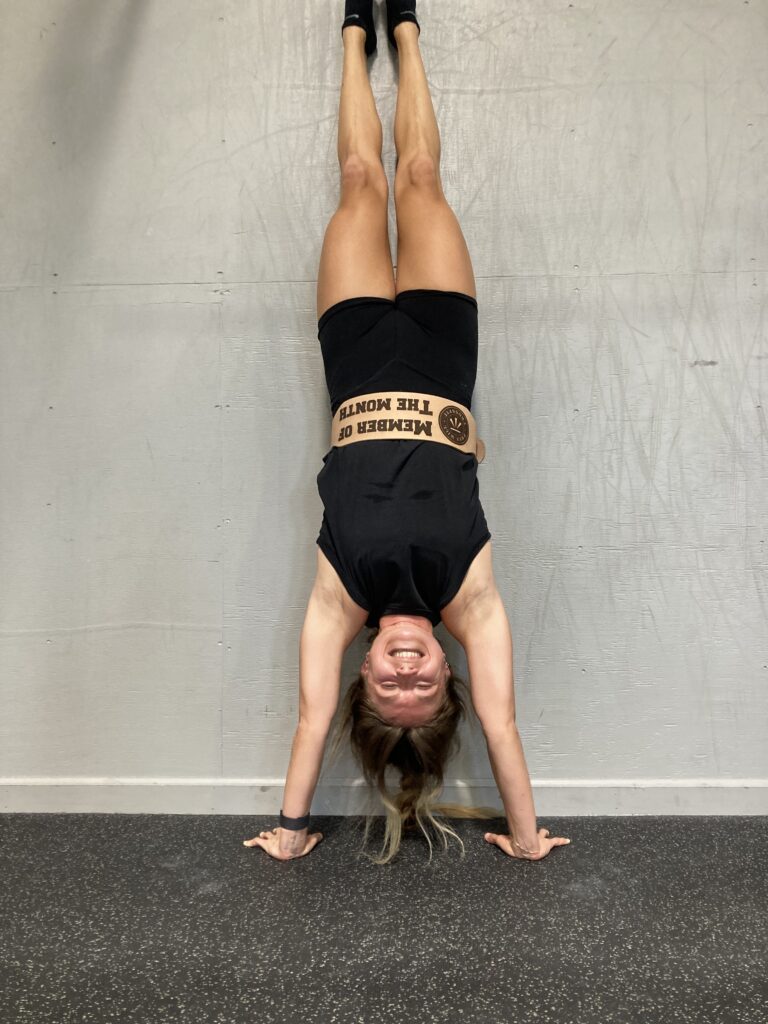 It has been amazing to watch this girl's progress over the last year! What most people will see is a quick learner or a natural. What we see is a ton of patience and a committment to doing things well over everything. She came to us a runner looking to add more strength training. Because of her dedication, I'd say strength has also become a strength! We love that she tried something new and challenging. That grit and humility is one of the reasons we love working with Nikki and exactly what we hope for all of our members. Congrats Nikki! Keep it up!!
Why do you do CrossFit?
I do CrossFit because I now realized I can't live without it. I need fitness in my life for so many reasons and CrossFit is the perfect blend of all things fitness that I never knew I needed until last November. I was searching to build strength and found so much more than that. 
What do you do for a living?
I'm a veterinary technician in emergency and surgery at a specialty practice. 
What is your best advice for someone just starting CrossFit?
Don't be nervous to start CrossFit, the sooner you get started the sooner the fun.
What is your favorite kind of workout or movement?  
My favorite workout involves challenging cardio in combination with some heavy lifting. It's too hard to pick a favorite – I love it all. 
What's your favorite activity/hobby outside the gym?
I enjoy spending time outdoors, especially with my dog LuLu – and always ready to watch Eagles football.