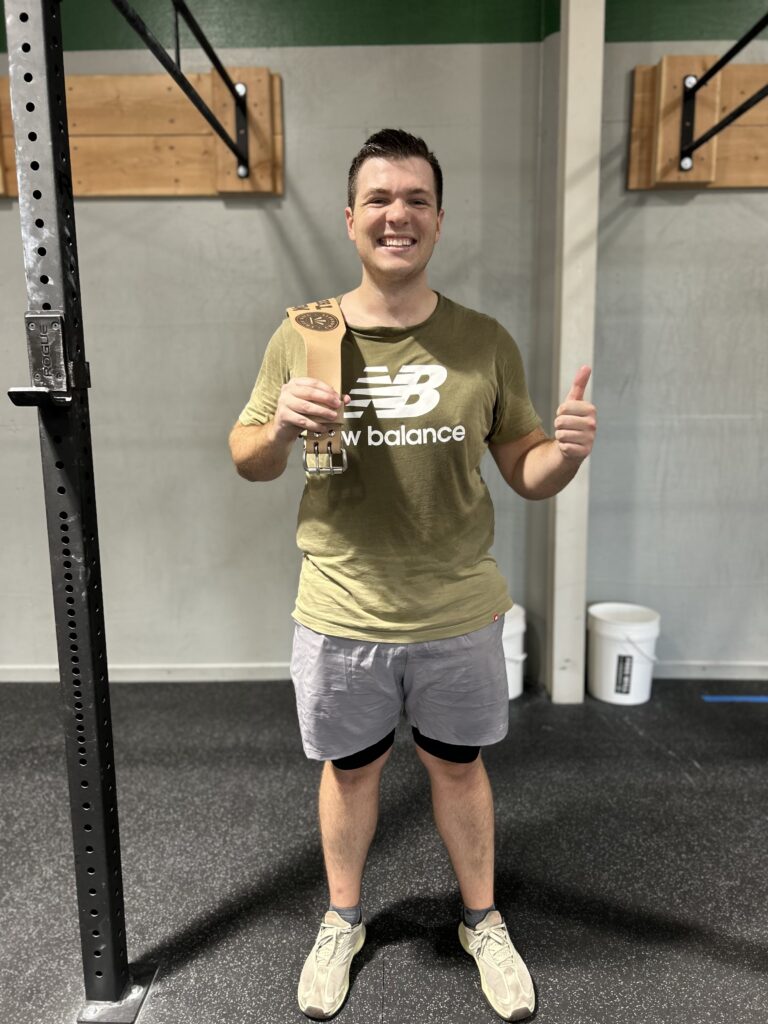 This month, we want to give some love to Sam. Somehow Sam finds the time to prioritize his fitness all while being a student and working too. In the gym, he's patient, coachable, and obviously dedicated. Proof that if it truly matters, you'll make the time for it. As a student of psychology, he is well aware of the benefits and mental clarity that can be gained from regular exercise and we're proud to be an escape for him and help him work on those fitness goals too!
Why do you do CrossFit?
I do CrossFit because I want to live a balanced life – Free Will is where I can decompress for an hour and do something purely for fun!
What do you want do for a living?
I want to become a Clinical Psychologist focusing on treatment for people who have complex trauma and substance use disorders.
What is your best advice for someone just starting CrossFit?
Everyone is unique and naturally skilled at different things – as someone new to CrossFit, you'll likely find exercises you're already proficient at. The challenge is reframing exercises you may struggle with as opportunities to grow and improve. If you can do that, you'll never run out of motivation.
What is your favorite kind of workout or movement?  
Favorite workout: I love a good 21-15-9 complex, favorite movement: Squat cleans
What's your favorite activity/hobby outside the gym?
Outside of the gym, you can find me in Harrisburg teaching my drumline kiddos, trying out new recipes, and reading a good book with my cat, Neil.