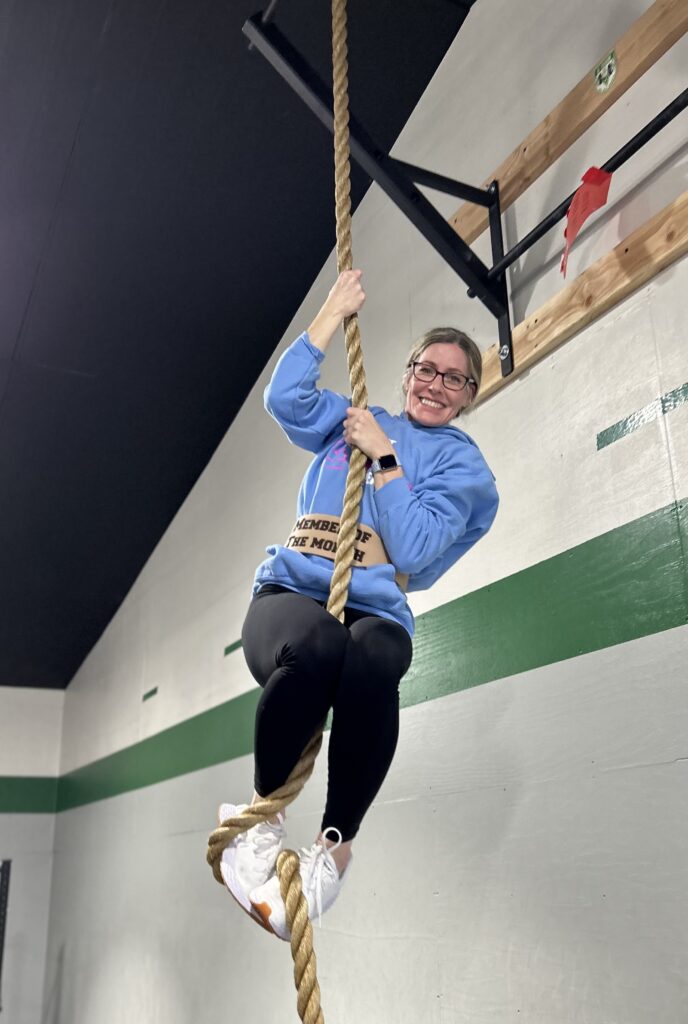 If you come to our 9am class, you can bet you'll see Sarah! In between talking about books, some working out must happen, because she is just making progress everywhere. Every time we turn around, she's gotten better at something. She's been a regular on the Committed Club since she started, so the results are no surprise and it's about time we give her a shout out! Keep reading to learn more about Sarah (spoiler alert: it's mostly about books!).
Why do you do CrossFit?
I chose crossfit to get bigger muscles. I keep choosing CrossFit because Anita always has a great book recommendation, Lenni will always commiserate with me, Betsy cheers me on, Katie keeps me accountable, Avery parters up with me, (obviously Alex keeps my form in check) and I'm humbled by everyone's strength and knowledge.
What do you do for a living?
I'm a nail technician at a beautiful day spa, aside from being a volleyball mom. 
What is your best advice for someone just starting CrossFit?
Mobility will come and come quickly. Listen to your coaches about form. TRUST THE PROCESS!!!
What is your favorite kind of workout or movement?  
Best workouts combine cardio and lifting heavy. But my favorite is the split jerk
. All the feels!
What's your favorite activity/hobby outside the gym?
Reading!  Talking about books.  Our CrossFit book club. Watching my daughter play volleyball. Snuggling with my 2 year old bulldog. Drinking troeggs perpetual ipa. Obsessing over music and nail polish. Knitting the occasional sweater.