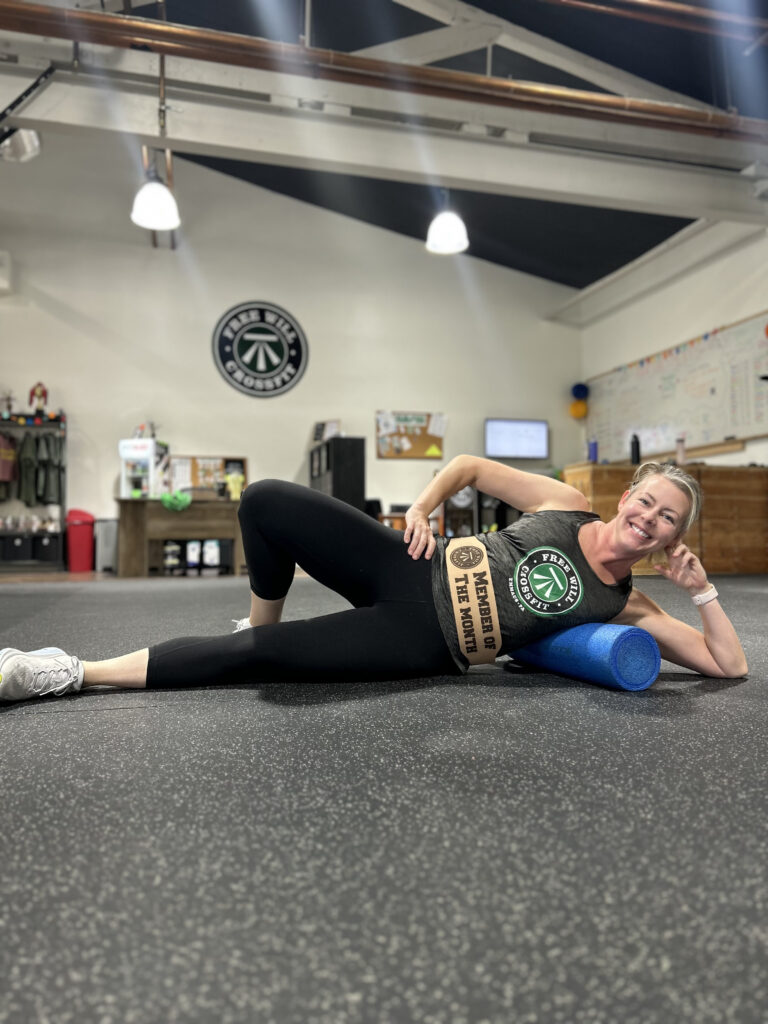 Our July Member of the Month is Jackie! Jackie has been a dedicated member for years. Last year, she had an injury that caused her to be out of the gym for a few months. Coming back, she was also going to need modifications for many movements while she regained range of motion and strength. Through all of this, she was patient, open minded, and found different ways to challenge herself. She could have let it derail her. Instead, Jackie adapted and just kept showing up, even dropping in to other gyms traveling just to stay on track. She's gotten her range of motion back, her strength is growing, and the list of modifications needed gets shorter every week. It's been amazing to watch and I can only hope to be strong enough to give myself some grace next time I have an injury pop up. Well done Jackie!
Why do you do CrossFit?
Free Will CrossFit is so much more than a gym! I started for the fitness and stayed for all the bonus
health benefits and amazing community. I wouldn't do the variety of workouts or challenge myself
nearly as much if I worked out on my own. I've also learned a lot about how nutrition and rest factor in
to achieving results, especially as you get older. The community fosters motivating camaraderie and
genuine friendships. I am grateful for that!
What do you do for a living?
I'm a commercial interior designer. I work with architects and engineers to design schools, offices,
restaurants, stores, etc. Basically, everything but houses.
What is your best advice for someone just starting CrossFit?
It takes a while to not feel awkward or feel like some things are impossibly hard. Don't worry because
improvement happens quickly and is relatively constant.
What is your favorite kind of workout or movement?  
Deadlifts are my favorite, but I'm always happy when I break a sweat, no matter what the workout is.
What's your favorite activity/hobby outside the gym?
I like making art and going on nature adventures with my husband and 5‐year‐old son. My son is really
into fishing right now, and it's more fun than I thought it'd be!