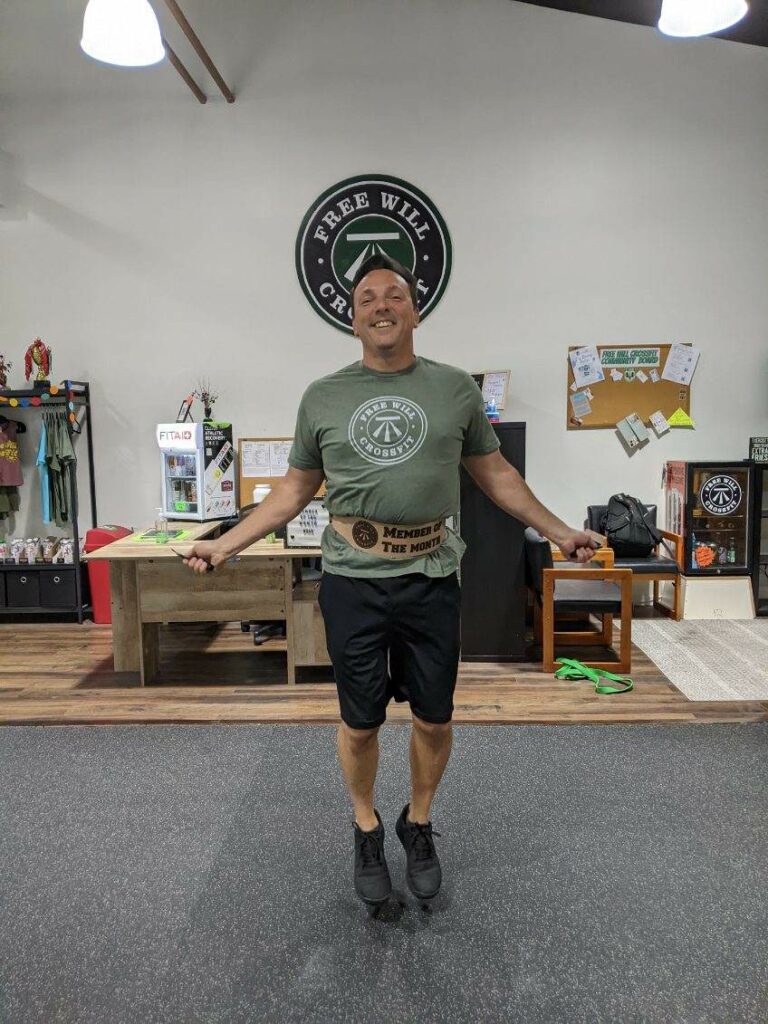 This month, we're congratulating Brad! He soaks up the coaching and has been so supportive of other members. Maybe the best representation of Brad's attitude is that he signed up for The Open after being a member for less than 1 month. We're not sure he knew exactly what he was getting into (!), but he took the challenge in stride and came out with a list of goals to work towards for next year. Starting CrossFit alone is a bit of a leap, so taking this on is a big deal. It's the kind of open-mindedness and dedication we love to see, which is what earned him June's Member of the Month!
Why do you do CrossFit?
I started CF because of my wife, Trena. She was regularly using her Peloton equipment but I just couldn't get into it. As I was aging I knew I needed to find a work out that I would stick with but couldn't find it. So one day she signed us up for CF and I'm glad she did.
What do you do for a living?
I'm a registered nurse. I work nights in a local ICU. Which is probably why I look tired a lot. Lol.
What is your best advice for someone just starting CrossFit?
First, don't listen to social media. Many people who knock CF have never even tried it. Not all gyms are identical either. Find one that fits you. Second, listen to your body. Some days you can go hard, others, not so much.
What is your favorite kind of workout or movement?
Heavy days!
What's your favorite activity/hobby outside the gym?
I enjoy coaching my son's sports teams. I've always loved sports and competition in general.