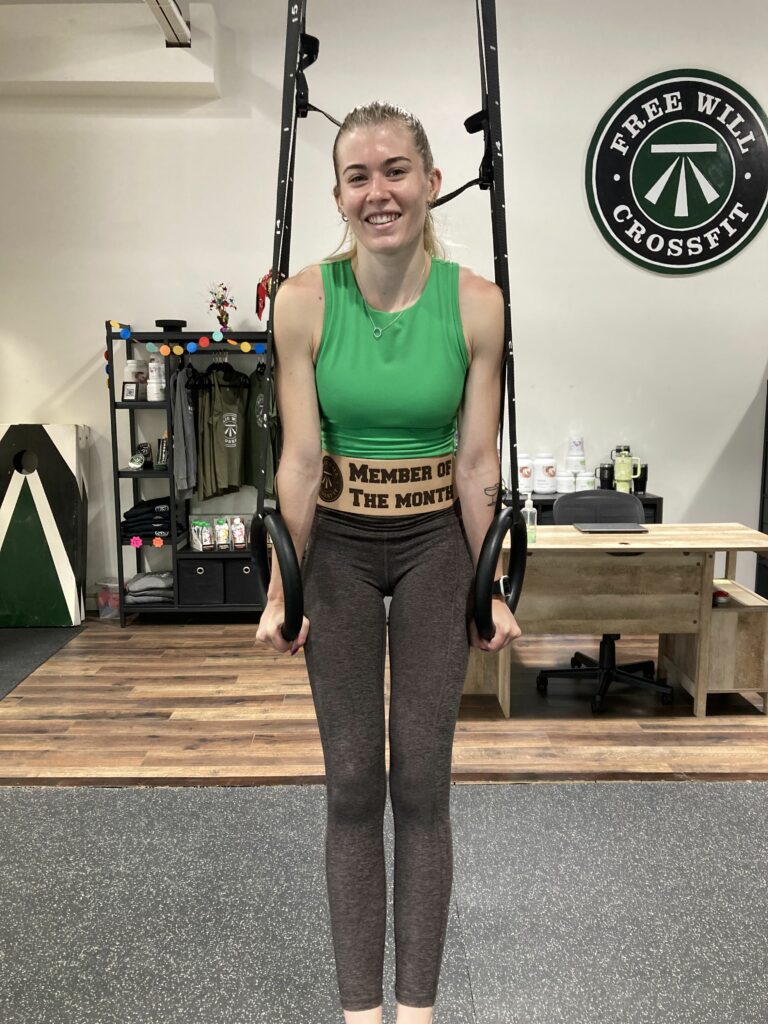 Our latest member of the month is no stranger to hard work. She works, goes to school and somehow makes time for her fitness too. This go-getter attitude bleeds into everything Avery does in the gym too. She's been a sponge from day 1, soaking up all the coaching and isn't scared to try new things. Recently, she's added pull ups and handstands to her repertoire. We can't wait to see what's next!
Why do you do CrossFit?
I do CrossFit to get my body moving during the day, and to help myself mentally. Stress relief is big for me, and CrossFit definitely helps!
What do you do for a living?
I am a full time graduate student, and I also work part time as a bartender.
What is your best advice for someone just starting CrossFit?
The best advice I can give to someone starting CrossFit is to stay consistent. Before doing this it had been a while since I had last seriously worked out, and through staying consistent I've seen amazing changes in only a few months!
What is your favorite kind of workout or movement?
My favorite movement is probably push presses or push jerks! It's really cool to feel myself lifting heavy above my head.
What's your favorite activity/hobby outside the gym?
Outside the gym I love to read, sing, and play guitar!