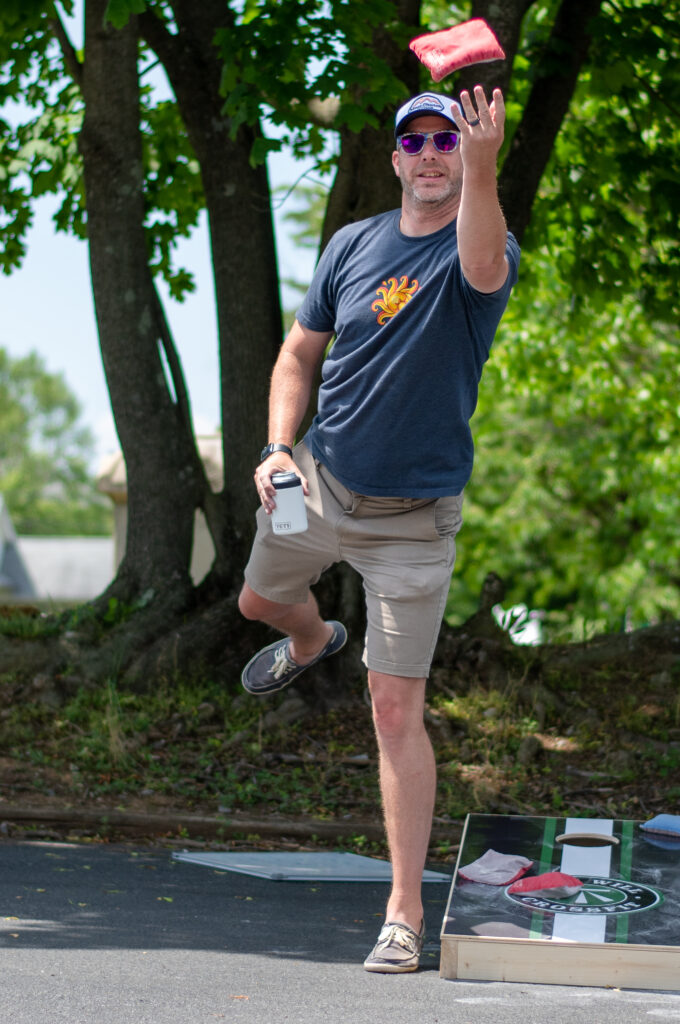 This man has been on a mission lately! He's been challenging himself on higher skill movements and making it a point to get to workouts that aren't in his wheelhouse. That takes a lot of determination and it absolutely deserves some recognition. Last month, he even set a personal goal to attend more classes than he has before… and he exceeded it! On top of that, he's one of the nicest people you'll meet and a big part of our community. Let's meet Dave!
Why do you do CrossFit?
Initially to just be healthier but it's totally the friendships I've developed that keep me coming back as often as possible.
What do you do for a living?
I am the US Finance Lead for Women's Health at a Women's Health focused pharmaceutical company.
What is your best advice for someone just starting CrossFit?
Don't be discouraged cause you can't do something. Listen to the coaches not just in teaching you the proper movements but also what your scaling options are. Just be there to move for an hour the movement will come!
What is your favorite kind of workout or movement?
I'm 6'6" and rowing is my sweet spot. But lately it's any movement I can't do but challenge myself to get! Double unders is my most recent accomplishment.
What's your favorite activity/hobby outside the gym?
Golf is my other passion in trying to improve in. Played a lot when I was younger and trying to get that level back! And CrossFit helps with that too!